February 13-19, 2017

ELO
Hyde Park, London, England, September 14, 2014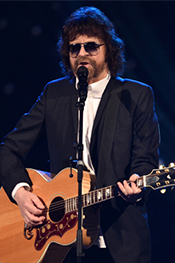 After not only years, but decades of inactivity, E-L-O has had a total re-birth! Back in 2014, BBC Radio 2 in London was staging their annual "Festival In A Day." When they booked E-L-O to headline the festival, 50,000 tickets sold out in just 15 minutes!
Since then, the band has played the Grammy Awards, released a new album, launched a couple of tours, and to top it all of…they'll be inducted into the Rock and Roll Hall of Fame this April 7th!
This weekend, we'll listen to that concert that rebooted E-L-O! It was captured live at Hyde Park in London on September 14th, 2104.
Don't miss soon to be Rock and Rollers, The Electric Light Orchestra- they're headlining this weekend's Live in Concert!
This week's setlist: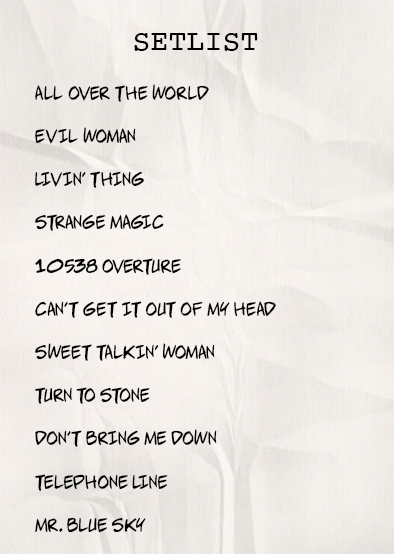 We'll also hear classic live sets by:


George Harrison
Recorded live in Tokyo, Japan on 12/14/1991

Gary Wright
Recorded live in Atlanta, GA on 3/2/1977
The Doobie Brothers
Recorded live in New York, NY on 5/11/1996