April 17-23, 2017

Styx
Allstate Arena, Rosemont, IL (Chicago), September 22, 1996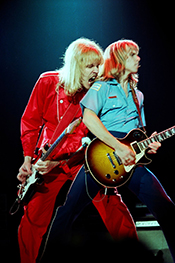 They're out on the road and touring this summer with REO Speedwagon, and former Eagle's guitarist Don Felder. It's the "United We Rock" tour. Click here for all the details.
This weekend, we'll go back to their 1996 reunion tour with original lead singer Dennis DeYoung. We'll hear the final concert from the tour- a hometown show in the Chicago area at the Allstate Arena in nearby Rosemont. It was captured live on September 22nd, 1996.
Don't miss Styx with Dennis DeYoung! They're headlining this weekend on Live in Concert!

This week's setlist: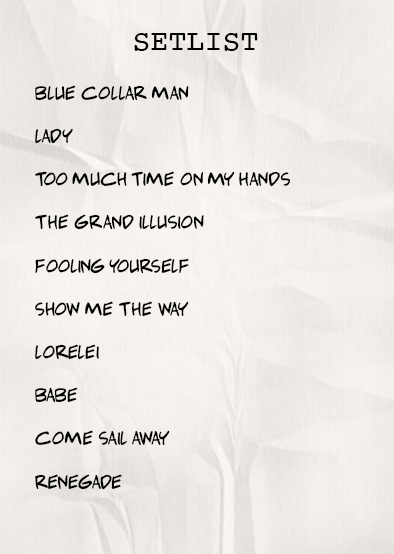 We'll also hear classic live sets by:


The Pretenders
Recorded live in London, England, on 7/15/2009

John Fogerty
Recorded live in Tulsa, OK, on 10/17/2013
Pat Benatar
Recorded live in Anaheim, CA, on 7/6/2001