May 15-21, 2017

The Eagles
Rod Laver Arena, Melbourne, Australia, November 14, 2004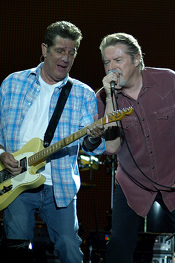 After last year's untimely death of Eagles co-founder Glenn Frey, Don Henley said he couldn't see the band continuing on without him. But now 17 months later, The Eagles have committed to playing this summer's Classic East and Classic West Festivals. It's a very good sign that the band will in fact carry on.
This weekend, we'll go back to what they called their "Farewell One Tour." We'll hear a legendary performance captured live at the Rod Laver Arena in Melbourne, Australia on November 14th, 2004.
Don't miss The Eagles- they're headlining this weekend's Live in Concert!

This week's setlist: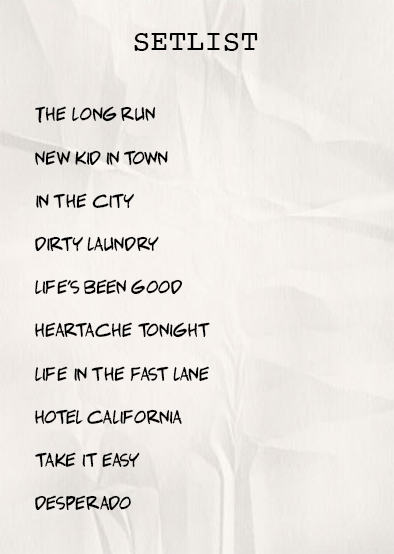 We'll also hear classic live sets by:


Genesis
Recorded live in Rosemont, IL, on 11/11/1983

The Doobie Brothers
Recorded live in Vienna, VA, on 7/25/2004
R.E.M.
Recorded live in Wiesbaden, Germany, on 7/19/2003