August 14-20, 2017

REO Speedwagon
Boston Garden, Boston, MA, July 15, 1981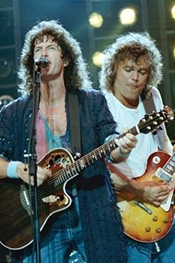 On November 21st, 1980, REO Speedwagon released "Hi Infidelity." The album stayed at number one on the Billboard album chart for a mind-blowing 15 weeks!
While that was going on, the band launched a major tour. This weekend, we'll hear a concert from that tour- it was captured live at Boston Garden, in Boston, Massachusetts, on July 15th, 1981.
Don't miss midwest rockers REO Speedwagon- they're headlining this weekend's Live in Concert.

This week's setlist: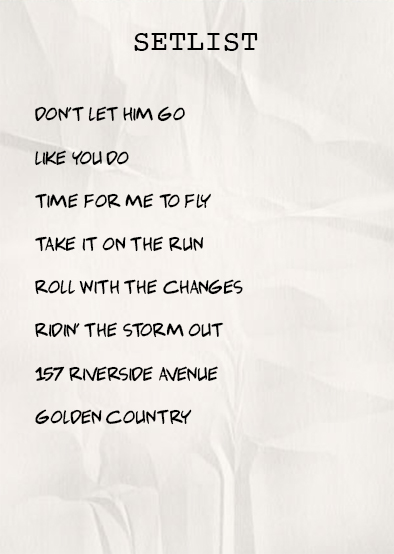 We'll also hear classic live sets by:


Styx
Recorded live in Las Vegas, NV, on 7/25/2014

The Police
Recorded live in Gateshead, England, on 7/31/1982
Fleetwood Mac
Recorded live in Oklahoma City, OK, on 5/18/1977