October 2-8, 2017

U2
Sun Forum, Mexico City, Mexico, December 3, 1997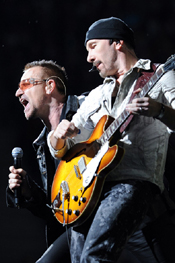 They're continuing the celebration of the 30th anniversary of their landmark album, "The Joshua Tree," with tour dates around the world.
After the devastating earthquake in Mexico City a few weeks ago, U2 provided a much-needed distraction this past Tuesday and Wednesday. They played a 2 night stand at the Sun Forum in Mexico City.
In fact, it was at that very stadium where U2 played one of the greatest concerts in their long and rich history- and we're going to listen to that concert this weekend! It was December 3rd, 1997, during their highly successful "Popmart" tour.
Don't miss rock legends U2- they're headlining this weekend's Live in Concert.

This week's setlist: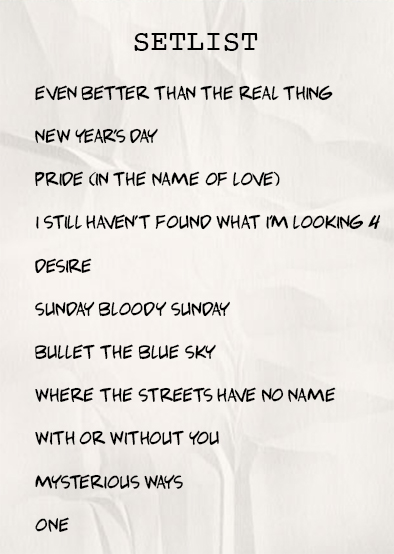 We'll also hear classic live sets by:


Heart
Recorded live in Boston, MA, on 1/29/1979

Red Hot Chili Peppers
Recorded live in Indio, CA, on 4/21/2013
Genesis
Recorded live in Uniondale, NY, on 11/29/1981