November 20-26, 2017

The Who
Hyde Park, London, England, June 26, 2015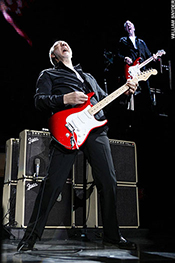 This weekend, we're going to take a listen to an absolutely stunning performance from "The Who Hits 50" tour.
On June 26th, 2015, they played a concert at Hyde Park in London in front of over 65,000 fans! Lead singer Roger Daltrey said he felt the band was at the top of their game that night. We're sure you'll agree!
Don't miss rock legends The Who- they're headlining this weekend's Live in Concert!

This week's setlist: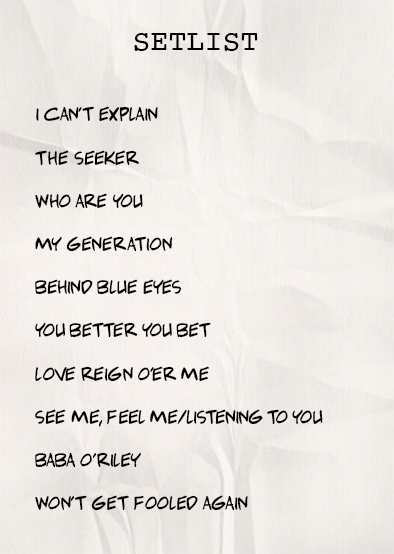 We'll also hear classic live sets by:


The Doors
Recorded live in Los Angeles, CA, on 12/1/1993

Foreigner
Recorded live in Syracuse, NY, on 10/28/1979
Yes
Recorded live in Amsterdam, The Netherlands, on 11/21/2001