November 27 - December 3, 2017

Journey
The Summit, Houston, TX, November 6, 1981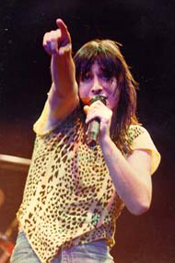 In 1977, Journey hired a new lead singer named Steve Perry, and they changed their musical direction from a jazz-rock fusion, to a more mainstream popular rock sound.
It led to massive success! In just a few short years, they became one of the biggest names in rock.
This weekend, we'll listen to a performance from the height of their commercial success. It was November 6th, 1981, at the Summit in Houston, Texas, during their "Escape" tour.
Don't miss Journey- they're headlining this weekend on Live in Concert!

This week's setlist: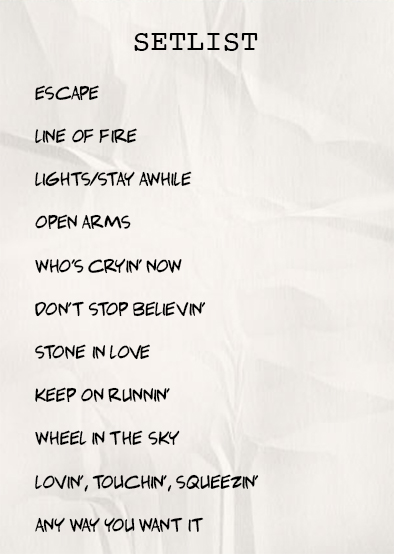 We'll also hear classic live sets by:


Steve Winwood
Recorded live in St. Goarshausen, Germany, on 6/22/1997

John Fogerty
Recorded live in Chicago, IL, on 7/27/2014
Daryl Hall & John Oates
Recorded live in Dublin, Ireland, on 7/15/2014