January 29 - February 4, 2018

U2
The Rose Bowl, Pasadena, CA, October 25, 2009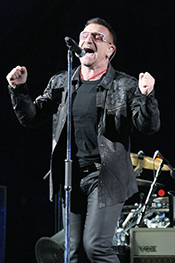 U2's "360 Degrees" tour was an enormous success both commercially and critically. It set records for the highest grossing tour, and the highest attended tour.
The stage, nicknamed "The Claw", was probably the most unusual stage design ever used. While on "The Claw," U2 blew everyone away!
This weekend, we'll listen to a performance from this tour- it was captured live on October 25, 2009, at the Rose Bowl in Pasadena, California. Over 97,000 fans attended this concert in person. But this concert also happened to be the first to be broadcast live on You Tube. It's estimated an additional 10 million people, from 188 different countries, watched the concert online!
Don't miss U2! They're headlining the next Live in Concert.

This week's setlist: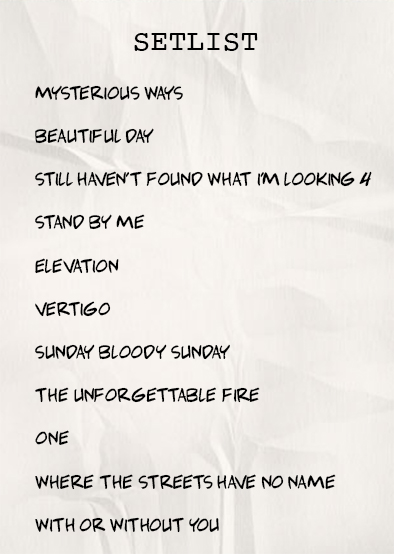 We'll also hear classic live sets by:


Peter Gabriel
Recorded live in Fairfax, VA (Washington, D.C.), on 10/14/2012

Dire Straits
Recorded live in Rotterdam, The Netherlands, on 9/29/1992
Bruce Springsteen
Recorded live in London, England, on 6/28/2009