February 5-11, 2018

The Who
Shoreline Amphitheater, Mountain View, CA, July 3, 2002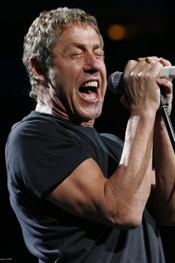 On June 28th, 2002, The Who was all set to embark on a major North American tour. But one day earlier, June 27th, bass player John Entwistle was found dead in his hotel room at the Hard Rock Hotel in Las Vegas.
Somehow, the band was able to find incredible strength to carry on, and they launched the tour just four days later at the Hollywood Bowl. They dedicated the show to Entwistle, and honored him with photos. Two nights later, on July 3rd, 2002, The Who took the stage at the Shoreline Amphitheater in Silicon Valley and played this concert. As Roger Daltry would tell the audience, "It's not easy. it's never easy." But the band found comfort in grieving with their fans, and did what they were born to do...rock!
Don't miss this very special performance by rock legends, The Who!

This week's setlist: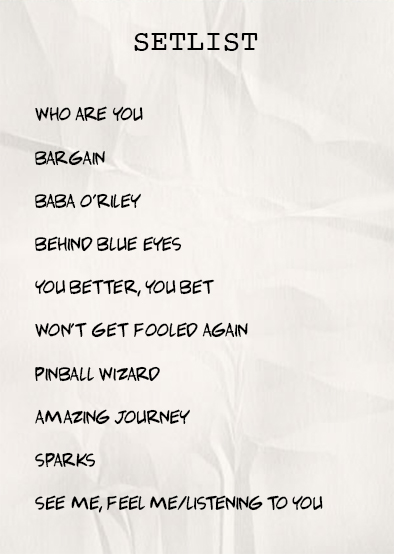 We'll also hear classic live sets by:


Peter Frampton
Recorded live in Baltimore, MD, on 8/8/2013

Tom Petty & The Heartbreakers
Recorded live in Boston, MA, on 7/17/1978
Eric Clapton
Recorded live in Los Angeles, CA, on 8/18/2001