April 16-22, 2018

Heart
Paramount Theatre, Seattle, WA, August 8, 2002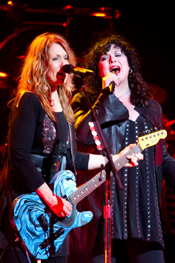 Even if Heart isn't out on tour celebrating their 45th anniversary as a band, we'll do it this weekend on Live in Concert!
While Ann and Nancy Wilson sort out some family issues and work on solo projects, we're going back to their 2002 "Summer of Love" tour.
This concert is nothing short of spectacular! It was captured live on the final night of the tour- August 8th, 2002, at the Paramount Theatre in their hometown of Seattle.
Don't miss Rock and Roll Hall of Famers, Heart! They're headlining this weekend's Live in Concert!

This week's setlist: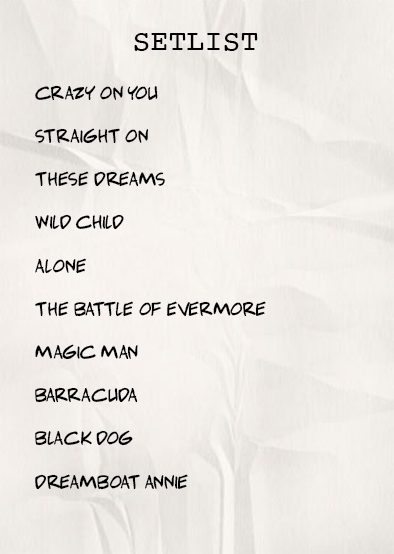 We'll also hear classic live sets by:


Aerosmith
Recorded live in Seattle, WA, on 8/13/1993

Kansas
Recorded live in Atlanta, GA, on 6/15/2002
The Who
Recorded live in Flushing, NY (New York City), on 10/12/1982