August 6-12, 2018

David Bowie
Santa Monica Civic Center, Santa Monica, CA, October 20, 1972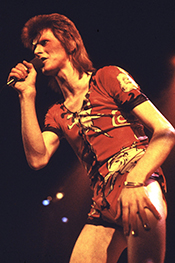 This concert is widely considered a favorite among Bowie fans. We're going back to his groundbreaking 1972 "Ziggy Stardust" tour!
The jumpsuit! The red hair! The Spiders From Mars!
It was all going so well for David Bowie in England, but in the U-S, fans weren't quite as sold. They needed a little more convincing that his outrageous alter-ego persona was indeed fun and entertaining. Convincing is what they got!
On October 20, 1972, Bowie took the stage at the Santa Monica Civic Center in Santa Monica, California...and history was made! Ziggy Stardust was winning over the hearts and minds of Los Angeles. This was supposed to be the final concert in the U-S, but as more and more fans gained interest, more and more shows were added to meet the demand. The tour went on for another 6 weeks!
Don't miss Rock and Roll Hall of Famer, and true legend David Bowie- he's headlining this weekend's Live in Concert!

This week's setlist: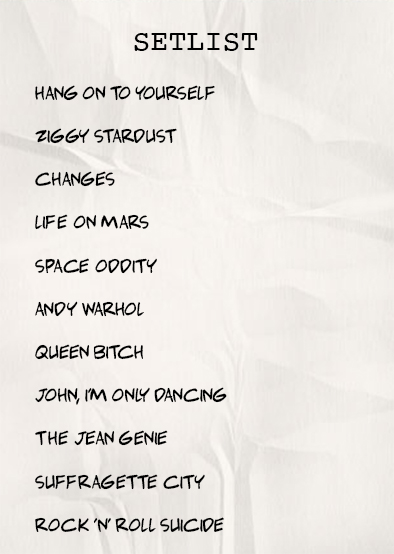 We'll also hear classic live sets by:


John Mellencamp
Recorded live in Chicago, IL, on 10/25/2016

Boston
Recorded live in Long Beach, CA, on 3/16/1977
Peter Gabriel
Recorded live in Milwaukee, WI, on 6/26/2003