November 26 - December 2, 2018

Bob Seger & The Silver Bullet Band
Boston Garden, Boston, MA, October 6, 1980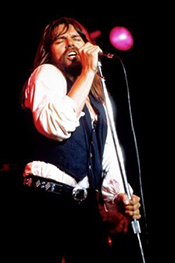 This weekend, we're going back to Bob Seger's 1980 "Against The Wind" tour!
We'll hear a legendary performance captured live at the old Boston Garden. It was October 6th, 1980.
Seger and the guys were enjoying the biggest success in their career. This stunning concert will leave you breathless.
Don't miss Bob Seger and the Silver Bullet Band- they're headlining the next Live in Concert!

This week's setlist: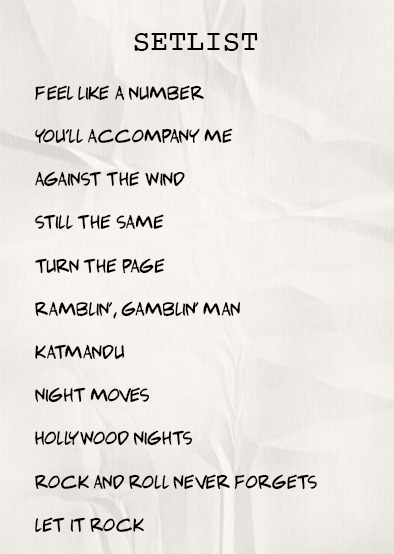 We'll also hear classic live sets by:


The Black Crowes
Recorded live in London, England, on 3/29/2013

The Allman Brothers Band
Recorded live in New York, NY, on 10/28/2014
REO Speedwagon
Recorded live in Denver, CO, on 4/28/1981