December 31, 2018 - January 6, 2019

The Eagles
Rod Laver Arena, Melbourne, Australia, November 17, 2004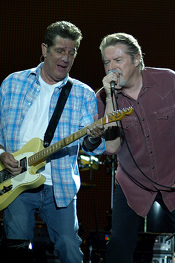 The Eagles wrapped up the U-S portion of their tour a few weeks ago in Honolulu. They've taken a break for the holidays, and soon they'll be getting ready to head back out on tour- this time down in Australia.
This weekend, we'll also go down under- we'll listen to a legendary Eagles performance from their "Farewell One Tour." It was captured live at the Rod Laver Arena in Melbourne on November 17th, 2004.
Glenn, Don, Joe, and Timothy sounded their absolute best, and you'll love the setlist!
Don't miss Rock and Roll Hall of Famers, The Eagles! They're headlining the next Live in Concert.

This week's setlist: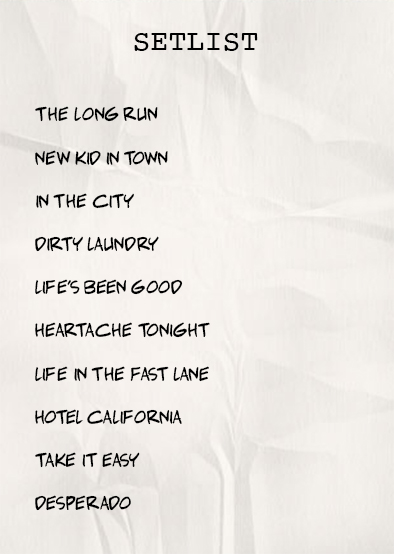 We'll also hear classic live sets by:


Peter Gabriel
Recorded live in Las Vegas, NV, on 10/5/2012

R.E.M.
Recorded live in Atlanta, GA, on 11/21/1995
Kansas
Recorded live in Omaha, NE, on 7/21/1982