April 8-14, 2019

U2
Foro Sol (Sun Forum), Mexico City, Mexico, December 3, 1997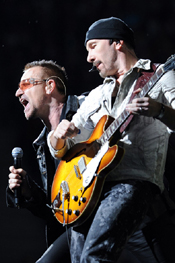 Everything U2 did during their 1997 "Popmart" tour was enormous!
There was a 100 foot golden arch. A LED video board that was 165 feet across! Even a giant mirror-ball lemon! On stage, the band also sounded larger than life.
This weekend, we'll go back to a legendary performance from that tour captured live at the Sun Forum in Mexico City. It was December 3rd, 1997.
Don't miss U2- they're headlining the next Live in Concert!


This week's setlist: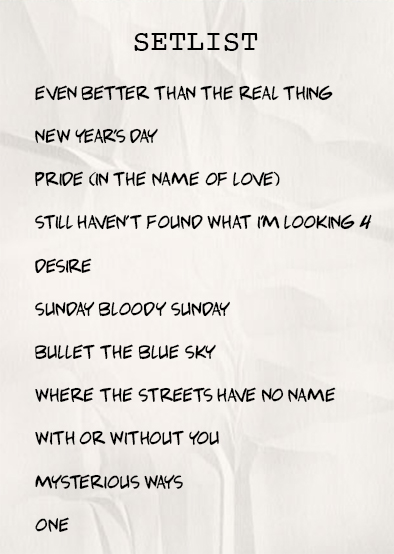 We'll also hear classic live sets by:


The Cars
Recorded live in Cleveland, OH, on 7/18/1978

Joe Walsh
Recorded live in Dallas, TX, on 10/11/1981
The Black Crowes
Recorded live in San Francisco, CA, on 12/14/2013