May 6-12, 2019

Journey
Nippon Budokan Hall, Tokyo, Japan, February 7, 2017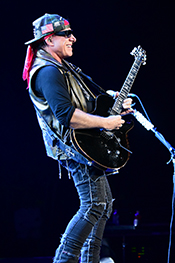 After Journey released the "Escape" and "Frontiers" albums, they found themselves at the very top!Those two albums have come to define the band, and they're just fine with that.
On February 7th, 2017, Journey took the stage at the world famous Nippon Budokan Hall in Tokyo, Japan, and played those two groundbreaking albums live in their entirety.
This weekend, we'll bring you this legendary performance.
Don't miss Journey- they're headlining the next Live in Concert!


This week's setlist: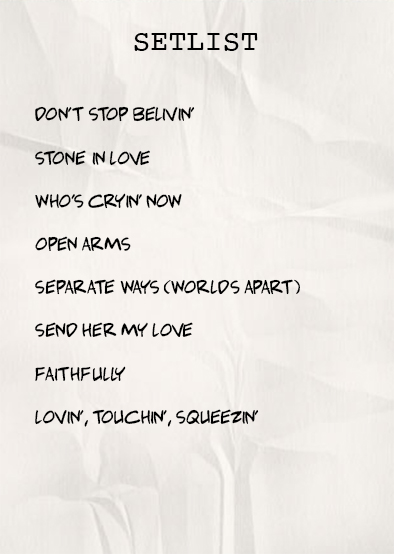 We'll also hear classic live sets by:


Stevie Nicks
Recorded live in Morriason, CO, on 6/25/1986

Chicago
Recorded live in Chicago, IL, on 7/10/2010
Men At Work
Recorded live in Columbia, MD, on 7/28/1983