June 3-9, 2019

Styx
Allstate Arena, Rosemont, IL, September 21, 1996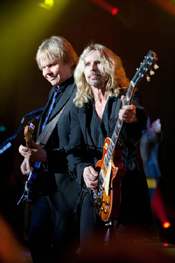 As usual, Styx is out on the road this summer, and they're really sounding great! This weekend, they're playing the prestigious Sweden Rock Festival.
Click here to see their entire summer tour schedule!
Back in 1996, after years of listening to fans beg and scream for a reunion with original lead singer Dennis DeYoung, Styx worked out their differences with DeYoung and put together a reunion tour.
This weekend, we're bringing you the final performance form that tour- a legendary performance captured live in their hometown of Chicago on September 21, 1996.
Don't miss midwest rock legends Styx! They're headlining this weekend's Live in Concert!


This week's setlist: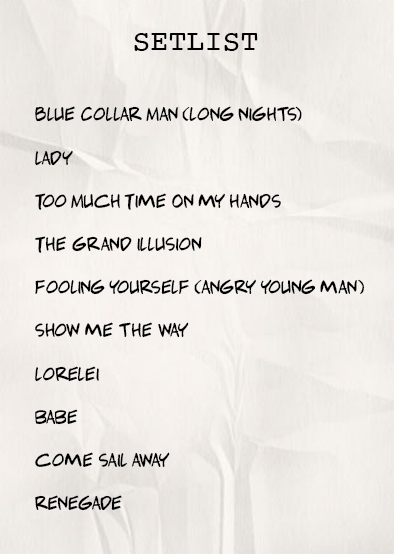 We'll also hear classic live sets by:


Elton John
Recorded live in Edinburgh, Scotland, on 9/17/1976

Led Zeppelin
Recorded live in Los Angeles, CA, on 6/25/1972
Peter Frampton
Recorded live in Vienna, VA, on 6/23/2011