June 10-16, 2019

Heart
The Centrum, Worcester, MA, November 28, 1990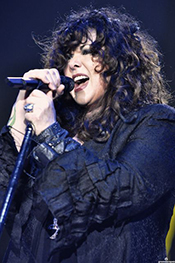 This weekend, we're celebrating rock and roll birthdays!
Our headliner is Heart, and their birthday girl Ann Wilson. We're going back to their "Brigade" tour to listen to a legendary performance captured live at the Centrum in Worcester, Massachusetts. It was November 28th, 1990.
We'll also celebrate birthdays from former Kansas lead singer Steve Walsh, Aerosmith's drummer Joey Kramer, and Sir Paul McCartney!
Don't miss Rock and Roll Hall of Famers Heart! They're headlining the next Live in Concert!


This week's setlist: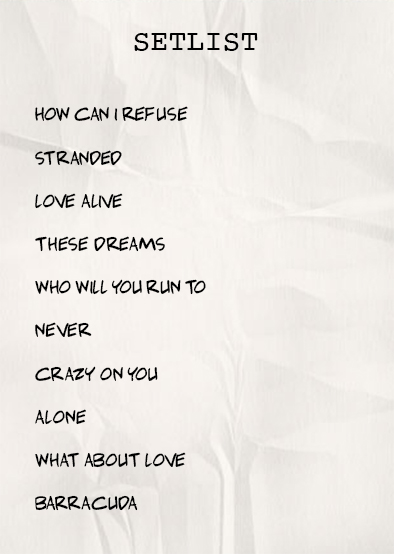 We'll also hear classic live sets by:


Kansas
Recorded live in Upper Darby, PA, on 2/14/1989
Aerosmith
Recorded live in Las Vegas, NV, on 1/11/2002
Paul McCartney
Recorded live in Moscow, Russia, on 5/24/2003