August 19-25, 2019

U2
Accorhotels Arena, Paris, France, December 7, 2015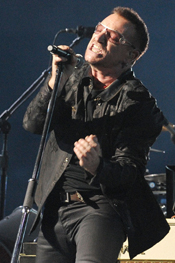 U2's "Joshua Tree 2019" tour resumes in Noember in Australia and New Zealand. Click here for their entire tour itinerary.
This weekend, we're going back to U2's "Innocence + Experience" tour.
Many consider this to be the most important performance in U2's career. After the devastating terrorist attacks in Paris, France in November of 2015, U2 came back to play and helped heal the city with an emotionally charged performance.
It was captured live at the Accorhotels Arena in Paris on December 7th, 2015.
Don't miss this significant milestone in U2's career- they're headlining this weekend's Live in Concert!


This week's setlist: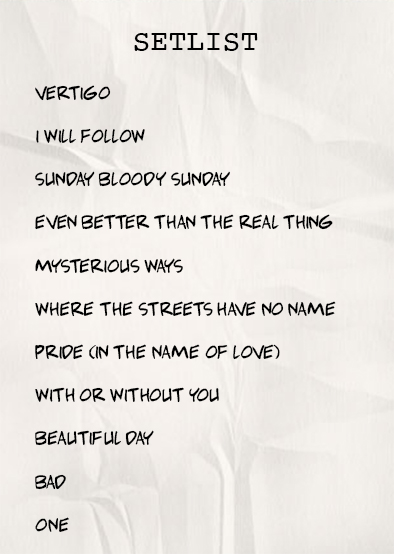 We'll also hear classic live sets by:


John Mellencamp
Recorded live in Denver, CO, on 8/16/1982

Cheap Trick
Recorded live in New York, NY, on 9/20/1994
The Cars
Recorded live in Cleveland, OH, on 7/17/1978