September 23-29, 2019

Bruce Springsteen & The E Street Band
Roxy Theatre, Los Angeles, CA, July 7, 1978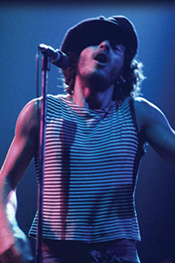 After releasing the album "Darkness on the Edge of Town," Bruce Springsteen and the E Street Band hit the road for a tour that solidified their reputation as tireless performers.
Bruce pushed himself to his absolute physical limits, giving every last ounce of energy to the audience. His concerts included as many as 25 songs on the setlist, and the shows would go on well over 3 hours!
This weekend, we'll listen to one of those legendary performances. It was captured live at the Roxy Theatre in West Hollywood, California on July 7th, 1978.
Don't miss this epic show from Bruce Springsteen and the E Street Band- they're headlining the next Live in Concert!

This week's setlist: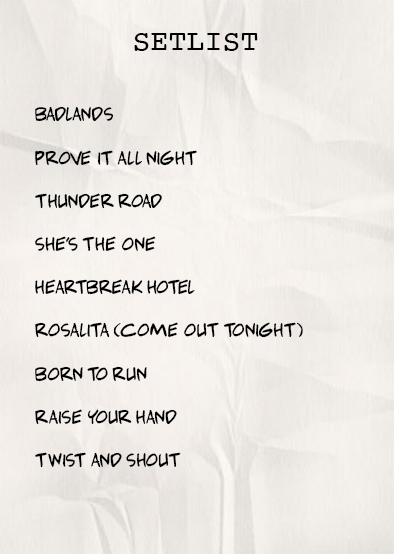 We'll also hear classic live sets by:


Tom Petty & The Heartbreakers
Recorded live in Manchester, TN, on 6/16/2013

The Clash
Recorded live in Flushing, NY, on 10/13/1982
David Bowie
Recorded live in Upper Darby, PA, on 7/12/1974