October 28 - November 3, 2019

Paul McCartney
Citi Field, Flushing, NY, July 21, 2009
This weekend, we're going back to enjoy a historic concert from Paul McCartney! It was captured live on July 21st, 2009, at Citi Field in New York, the home of the Mets.
44 years earlier, in 1965, McCartney and the Beatles played a legendary concert on the same grounds, at the old Shea Stadium.
This time, it was the grand opening of the new stadium.
Don't miss music legend Paul McCartney- he's headlining the next Live in Concert!


This week's setlist: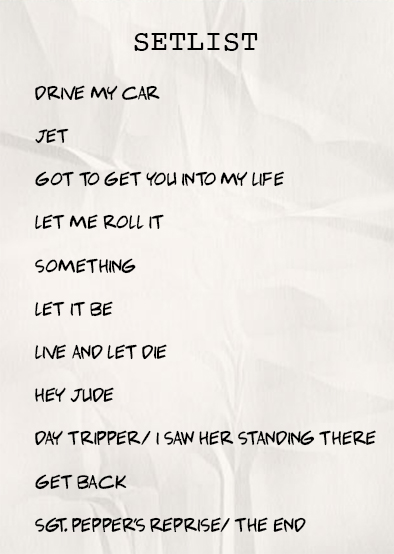 We'll also hear classic live sets by:


Randy Bachman and Fred Turner
Recorded live in New York, NY, on 11/16/2010

Loverboy
Recorded live in Peachrtree City, GA, on 7/29/2005
Rod Stewart
Recorded live in Leicester, England on 12/5/1976