November 11-17, 2019

Genesis
Wembley Stadium, London, England, July 4, 1987
Don't be too surprised if we get word that Genesis is reuniting! Phil Collins has dropped some hints lately about a reunion. Both Tony Banks and Mike Rutherford have said they'd be up for it. And this past summer, Rutherford joined Collins on stage for a live performance of "Follow You, Follow Me." Read all about it here.
Back on July 1, 1987, Genesis launched a 4 night stand at London's Wembley Stadium. It was their "Invisible Touch" tour. It was during this run that they became the first band to ever sell out 4 consecutive concerts at Wembley Stadium!
This weekend, we'll listen to that 4th and final show- it was also the final night of the "Invisible Touch" tour. Over 75,000 people attended the concert, including Prince Charles and Princess Diana. The performance was everything you'd expect- absolute perfection!
Don't miss Genesis- they're headlining the next Live in Concert!
This week's setlist: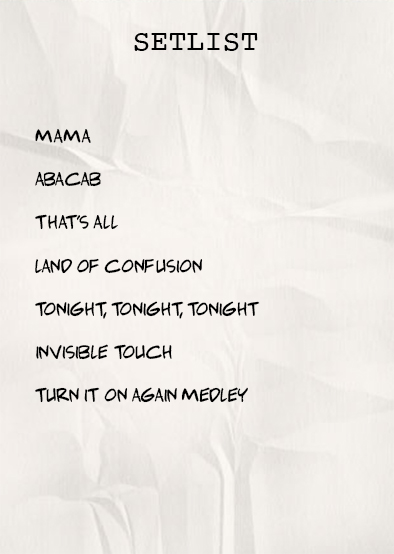 We'll also hear classic live sets by:


Pat Benatar
Recorded live in Anaheim, CA, on 7/6/2001

Kenny Loggins
Recorded live in Austin, TX, on 12/12/1982
Journey
Recorded live in Tokyo, Japan, on 3/2/1983