January 13-19, 2020

The Rolling Stones
Hard Rock Stadium, Miami, FL
November 25, 1994
At the time, The Rolling Stone's "Voodoo Lounge" tour became the highest grossing tour in music history, replacing Pink Floyd's "The Division Bell" tour. A few others have gone on to beat the Stone's record, including their own "Bigger Bang" tour. In just over a year's time, they grossed over $320 million dollars.
This weekend, we'll go back and listen to a legendary performance from the "Voodoo Lounge" tour, captured live at what's now referred to as the Hard Rock Stadium, in Miami, Florida.
The band was at their very best. The doubters were all silenced. Even into their 50's, The Rolling Stones were a huge force.
Don't miss this legfendary performance by rock legends, The Rolling Stones! They're headlining the next Live in Concert.

This week's setlist: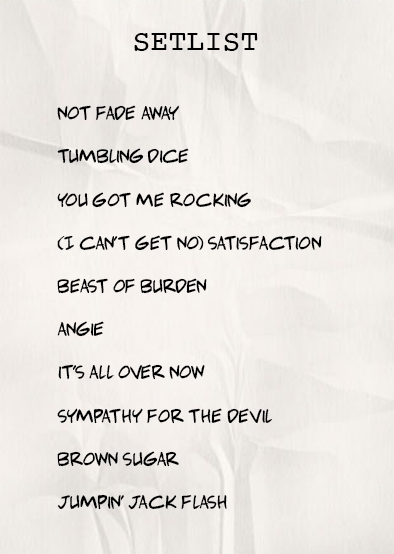 We'll also hear classic live sets by:


Aerosmith
Recorded live in Berlin, Germany, on May 17, 1997

Meat Loaf
Recorded live in London, Ontario, Canada, on 3/18/2007
John Fogerty
Recorded live in Telluride, CO, on 9/13/2019