January 20-26, 2020

U2
Brendan Byrne Arena, The Meadowlands, East Rutherford, NJ, May 15, 1987
Every iconic band has a certain album that stands out above the rest, and has defined their career. For U2, that album is "The Joshua Tree."
It was their 5th studio album, and it was the the #1 album on the billboard charts for a mind-blowing 9 consecutive weeks! It won 2 Grammy awards, including Album of the Year!
This weekend, we're going back to U2's original "Joshua Tree" tour. We'll listen to a legendary performance captured live at the Brendan Byrne Arena, at the Meadowlands, in East Rutherford, New Jersey. It was May 15, 1987.
Don't miss rock legends U2! They're headlining this weekend's Live in Concert!

This week's setlist: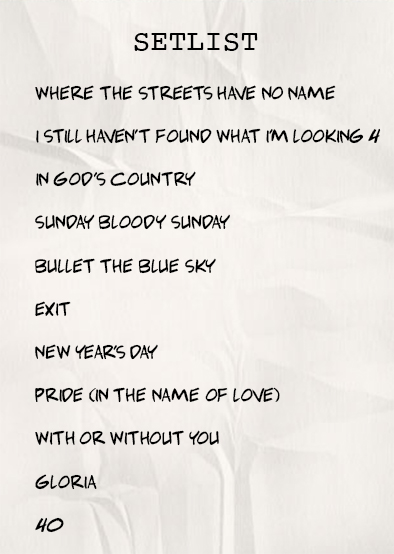 We'll also hear classic live sets by:


Bad Company
Recorded live in Albuquerque, NM, on 3/3/1976

The Doors
Recorded live in New York, NY, on 1/17/1970
Phil Collins
Recorded live in Los Angeles, CA, on 8/31/2004