February 10-16, 2020

The Who
Maple Leaf Gardens, Toronto, Ontario, Canada, December 17, 1982
The Who were out on a farewell tour long before it became fashionable. It was 37 years ago, and of course the band is still going strong today.
It was during their "It's Hard" tour when guitarist Pete Townshend announced to the world that it would be the final tour for The Who.
This weekend, we're going back to the final night of that tour. It would've been their final ever concert! It was captured live at Maple Leaf Gardens in Toronto on December 17th, 1982.
Don't miss this legendary performance by Rock and Roll Hall of Famers, The Who! They're headlining the next Live in Concert!


This week's setlist: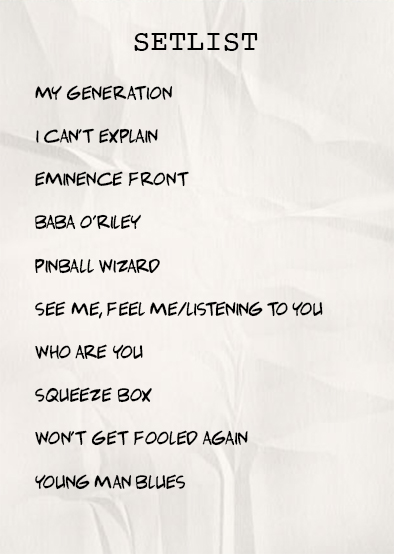 We'll also hear classic live sets by:


Bruce Springsteen
Recorded live in Mountain View, CA, on 10/13/1986

The Black Crowes
Recorded live in Los Angeles, CA, on 11/23/2013
Peter Frampton
Recorded live in San Francisco, CA, on 6/15/1995