February 17-23, 2020

George Harrison
Tokyo Dome, Tokyo, Japan, December 14, 1991
To celebrate what wouild've been his 77th birthday this coming Tuesday, February 25th, we're going back to George Harrison's final tour.
It was called the "Rock Legends" tour. Yes, that's plural- legends. George brought along his long time close friend Eric Clapton!
Together, Harrison and Clapton played 12 concerts across Japan in December of 1991. We'll listen to their performance at the Tokyo Dome on December 14th.
It's a collection of classic Beatle's material, as well as Harrison's solo work spanning his brilliant career.
Don't miss this legendary performance! It's George Harrison, headlining this weekend's Live in Concert!


This week's setlist: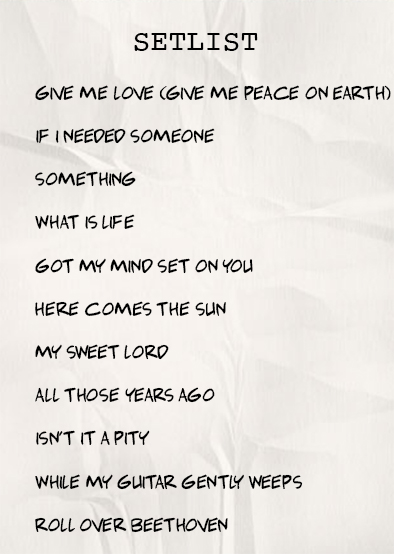 We'll also hear classic live sets by:


Billy Joel
Recorded live in St. Petersburg, Russia, August 5, 1987

America
Recorded live in George Town, Cayman Islands, April 5, 2002
Jackson Browne
Recorded live in Denver, CO, November 14, 2012