February 26 - March 1, 2020

Fleetwood Mac
TD Garden, Boston, MA, September 24, 2003
In May of 2003, Fleetwood Mac launched a massive world tour in support of their "Say You Will" album. Taking part were legacy members Mick Fleetwood on drums, John McVie on bass guitar, as well as longtime classic members Stevie Nicks on vocals, and Lindsey Buckingham on guitar and vocals.
In 16 months, over 5 legs, they played 137 concerts on 3 continents!
This weekend, we'll go back on this tour to their performance at the TD Garden in Boston from September 24th, 2003. You'll be amazed at how great they sounded!
Make a note and tune in- this show is not to be missed!
It's Fleetwood Mac headlining the next Live in Concert!

This week's setlist: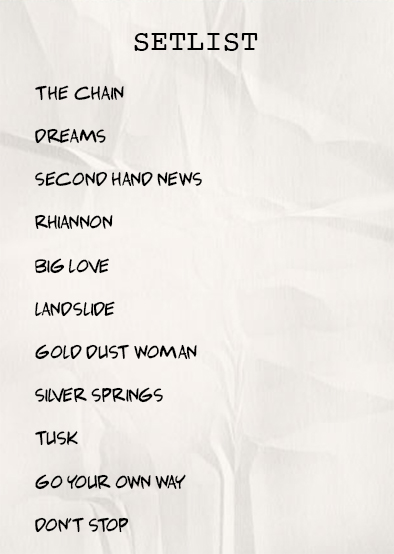 We'll also hear classic live sets by:


Aerosmith
Recorded live in Sunrise, FL, on 4/3/2004

The Pretenders
Recorded live in Los Angeles, CA, on 2/27/2003
Night Ranger
Recorded live in Tokyo, Japan, on 4/8/1997