March 2-8, 2020

Styx
Saenger Theatre, New Orleans, LA, April 10, 1983
In the spring of 1983, Styx was coming apart at the seams. They were out on tour promnoting their highly successful album, "Kilroy Was Here," but the band was going through intense hostilities because of creative differences. Ultimately, after the tour ended, Styx broke up.
Despite the internal conflicts, the band played their hearts out on stage! In fact, many say Styx never sounded better.
We're going back to their legendary performance at the historic Saenger Theatre in New Orleans on April 10, 1983.
Don't miss the classic lineup of Styx- they're headlining the next Live in Concert!


This week's setlist: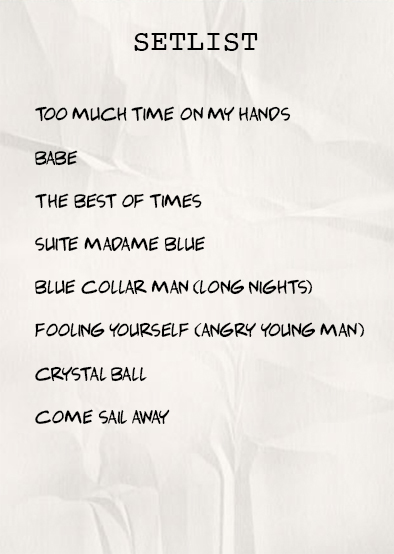 We'll also hear classic live sets by:


Toto
Recorded live in Amsterdam, The Netherlands, on 3/17/2018

Pat Benatar
Recorded live in Austin, TX, on 10/6/1981
Sting
Recorded live in Tuscany, Italy, on 9/11/2001