March 16-22, 2020

Tom Petty and the Heartbreakers
The Fillmore, San Francisco, CA, March 16, 1999
This weekend, we're going back to one of Tom Petty and the Heartbreaker's greatest moments on stage.
Imagine seeing them live, in one of the nation's best intimate venues!
Back in 1999, Tom and the guys played a 7 night stand at the Fillmore in San Francisco. Just over 1,000 lucky fans got in each night to witness these historic concerts!
We'll listen to the performance from the final night of that run- it was a legendary performance captured live on March 16th, 1999.
Don't miss Tom Petty and the Heartbreakers! They're headlining the next Live in Concert.


This week's setlist: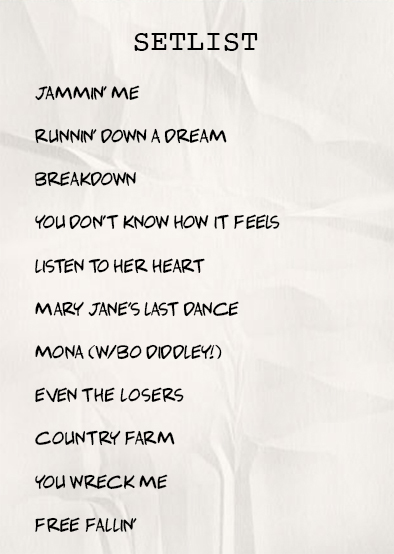 We'll also hear classic live sets by:


U2
Recorded live in Boston, MA, on 6/9/2001

The Doobie Brothers
Recorded live in San Francisco, CA, on 3/23/1975
Santana
Recorded live in Las Vegas, NV, on 3/21/2016