March 23-29, 2020

The Steve Miller Band
Ravinia Festival, Highland Park, IL, July 13, 2007
Congratulations to Steve Miller, who will be inducted into the Songwriter's Hall of Fame on June 11th!
Two days later, he's getting his band together and embarking on a 40 city tour across the U-S.
Click here for all their concert dates!
This weekend, we're going back to a legendary performance captured live at the Ravinia Festival in the Chicago area. It was July 13th, 2007.
Don't miss decades worth of classics from The Steve Miller Band! They're headlining the next Live in Concert.


This week's setlist: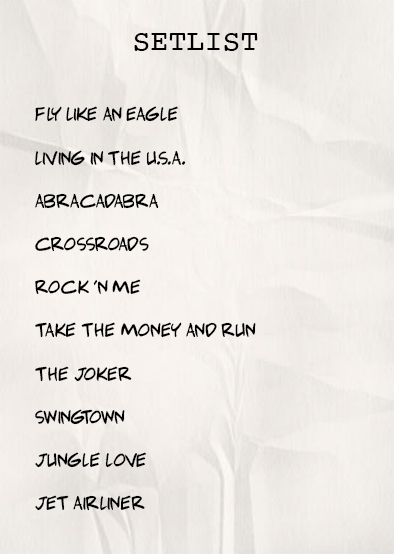 We'll also hear classic live sets by:


Talking Heads
Recorded live in Cherry Hill, NJ, on 11/8/1980

Collective Soul
Recorded live in Niagara Falls, NY, on 11/16/2005
The Police
Recorded live in Gateshead, England, on 7/31/1982