April 13-19, 2020

Lynyrd Skynyrd
Fox Theatre, Atlanta, GA, July 7, 1976
Their name has become synonymous with Southern Rock!
After years of playing the southern bar circuit, Lynyrd Skynyrd became known both nationally and internationally for giving the audience an incredible show each and every night.
This weekend, we're going to listen to a legendary performance captured live at the Fox Theatre in Atlanta, during their "Gimme Back My Bullets" tour, on July 7th, 1976.
Don't miss the classic lineup of Lynyrd Skynyrd! They're headlining the next Live in Concert,


This week's setlist: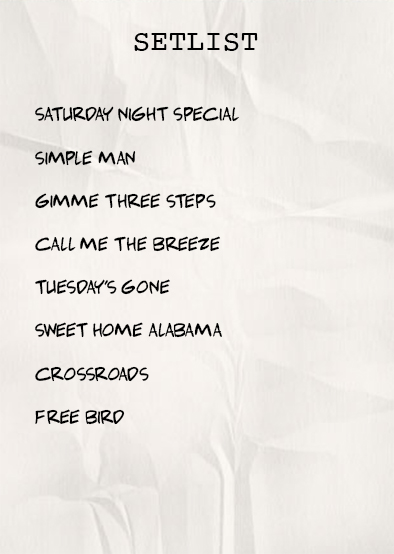 We'll also hear classic live sets by:


John Mellencamp
Recorded live in Chicago, IL, on 10/25/2016

Edgar Winter (w/Leon Russell)
Recorded live in Murfreesboro, TN, on 5/4/1988
Extreme
Recorded live in Las Vegas, NV, on 5/30/2015