May 4-10, 2020

The Rolling Stones
Madison Square Garden, New York, NY, January 18, 2003
The Rolling Stones recently surprised everyone with their first new material in over 8 years! It's a new song inspired by the social distancing and isolation many are experiencing. It's called "Living in a Ghost Town" and you can see the video HERE!
On this broadcast of Live in Concert, we're going back to the Stone's 2002-2003 "Licks" world tour. It was massive by any definition: five legs, 14 months, 117 total concerts. It grossed over $300 million, making it, at the time, the 2nd highest grossing concert tour in history. They played venues of all sizes- small theaters, large sports arenas, and gigantic stadiums.
We'll listen to a legendary performance from this tour, captured live during a 2 night stand at Madison Square Garden in New York City. We'll listen to the concert from night #2- it was January 18th, 2003.
Don't miss rock legends The Rolling Stones- they're headlining the next Live in Concert!


This week's setlist: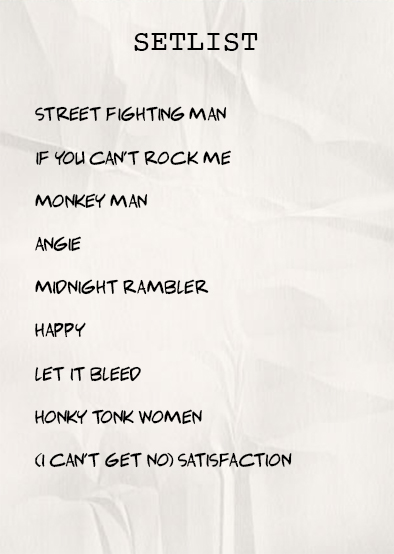 We'll also hear classic live sets by:


Tom Petty & The Heartbreakers
Recorded live in Oakland, CA, on 11/24/1991

Robert Palmer
Recorded live in New York, NY, on 12/15/1988
Elton John
Recorded live in London, England, on 6/21/1975