June 22-28, 2020

Journey
Concert Grounds at The Mall of Asia, Manila, The Philippines, March 14, 2009
On the next broadcast of Live in Concert, we're going back to Journey's "Revelation" tour.
We'll listen to a legendary concert captured live at the Concert Grounds at The Mall of Asia in Manila, The Philppines on March 14th, 2009.
It was a homecoming for Journey's new lead singer Arnel Pineda, and he dazzled the crowd with an exceptional performance!
Don't miss this truly stunning concert! It's Journey- headlining this weekend's Live in Concert!

This week's setlist: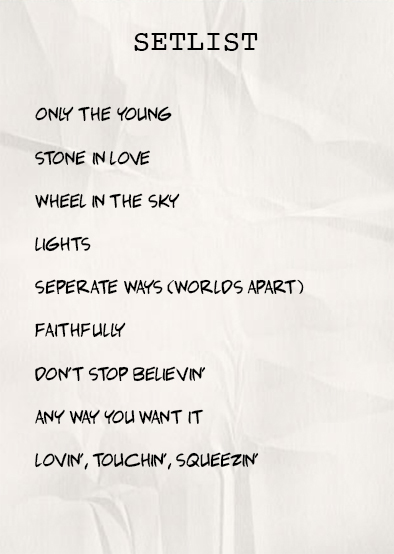 We'll also hear classic live sets by:


Fleetwood Mac
Recorded live in Oklahoma City, OK, on 5/18/1977

Eddie Money
Recorded live in Chicago, IL, on 10/1/1982
Huey Lewis & The News
Recorded live in Hartford, CT, on 8/25/1984