October 5-11, 2020

Bruce Springsteen & The E Street Band
Los Angeles Memorial Coliseum, Los Angeles, CA, September 27, 1985
To date, the longest and most successful tour of Bruce Springsteen's incredible career has been the "Born in the U.S.A." tour.
Over the course of 15 months, the tour traveled across North America, Europe, Asia, and Australia. These shows would almost always exceed 3 hours, and sometimes even approach 4 hours in duration. There were a total of 156 concerts.
On this broadcast of Live in Concert, we'll be listening to the 153rd concert on the tour. It was the final weekend, and the band was set to open a 4 night stand of sold-out performances at the Los Angeles Memorial Coliseum. We'll hear the opening night- it was September 27, 1985.
Don't miss this legendary performance by Bruce Springsteen and the E Street Band! They're headlining Live in Concert!

This week's setlist: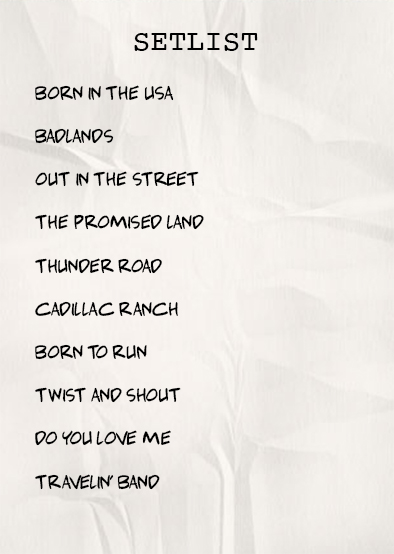 We'll also hear classic live sets by:


David Bowie
Recorded live in Uniondale, NY, on 3/23/1976

Heart
Recorded live in Daytona Beach, FL, on 3/22/1984

The Rolling Stones
Recorded live in Shanghai, China, on 4/8/2006