October 12-18, 2020

Elton John
Colosseum at Caesar's Palace, Las Vegas, NV, June 21, 2008
In October, 2003, Elton John announced he'd be performing 75 concerts at the Colosseum at Caesar's Palace in Las Vegas. He called the residency the "Red Piano."
It was such a huge success, instead of 75 shows, it became 248 shows over a span of 5 years. It became one of the hottest tiuckets in Las Vegas!
On this broadcast of Live in Concert, we'll listen to the 200th performance from that "Red Piano" residency. It was recorded live on June 21, 2008.
Don't miss Rock and Roll Hall of Famer Elton John! He's headlining Live in Concert!

This week's setlist: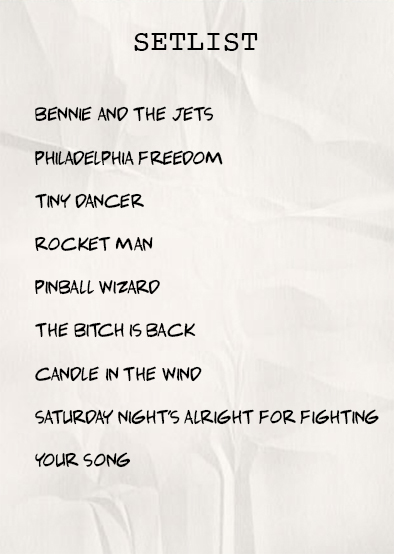 We'll also hear classic live sets by:


Collective Soul
Recorded live in Atlanta, GA, on 4/23/2005

R.E.M.
Recorded live in Wiesbaden, Germany, on 7/19/2003

Kansas
Recorded live in Columbia, MD, on 7/8/1978