November 30 - December 6, 2020

The Rolling Stones
Hyde Park, London, England, July 13, 2013
On July 12th, 1962, The Rolling Stones played their first ever concert at the Marquee Club in London.
Dozens of people attended.
51 years and 1 day later, they played for over 130 thousand people at Hyde Park in London, mere walking distance from that old Marquee Club.
On the next Live in Concert, we're going back to the Rolling Stones "50 and Counting" tour when they celebrated their silver anniversary. We'll hear that amazing Hyde Park concert- it was the last night of the tour- July 13th, 2013.
Don't miss Rock and Roll Hall of Famers, The Rolling Stones- they're headlining the next Live in Concert!


This week's setlist: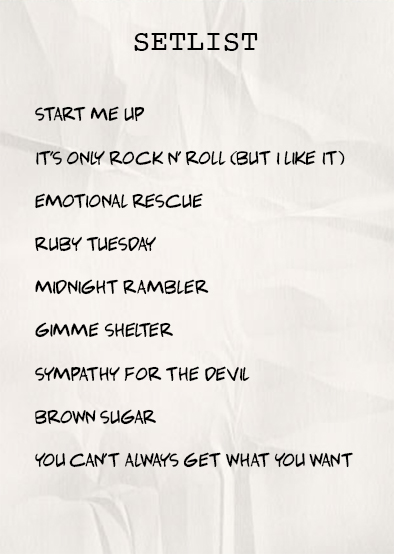 We'll also hear classic live sets by:


Roger Waters
Recorded live in New York, NY, on 12/12/2012

Joan Jett & The Blackhearts
Recorded live in Manchester, TN, on 8/13/1999
Night Ranger
Recorded live in Chicago, IL, on 5/7/2016