January 25-31, 2021

Elton John
Madison Square Garden, New York, NY, November 28, 1974
On this broadcast of Live in Concert, we're going back to what Elton John himself says is one of his most memorable concerts of all time!
The reason? John Lennon was in the audience, and jumped on stage to join Elton for a few songs!
It was captured live during the "Caribou" tour, at Madison Square Garden in New York City on November 28th, 1974.
Don't miss this legendary performance, and a little piece of history! It's Elton John- headlining Live in Concert!


This week's setlist: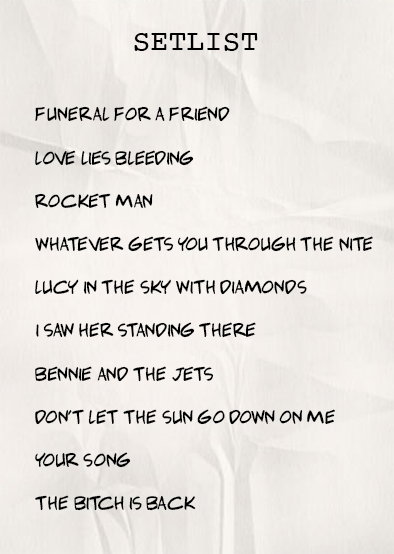 We'll also hear classic live sets by:


Fleetwood Mac
Recorded live in Passaic, NJ, on 6/7/1975

Kenny Loggins
Recorded live in Santa Cruz, CA, on 6/23/1993
Bonnie Raitt
Recorded live in Oakland, CA, on 7/19/1995