February 1-7, 2021

David Bowie
Pacific Coliseum, Vancouver, British Columbia, Canada, September 12, 1983
After releasing his landmark album, "Let's Dance," David Bowie launched the "Serious Moonlight" tour.
He played 96 concerts on the tour, and every single one of them sold-out incredibly fast!
We'll listen to his legendary performance captured live at the Pacific Coliseum in Vancouver on September 12th, 1983.
Don't miss David Bowie! He's headlining the next Live in Concert.


This week's setlist: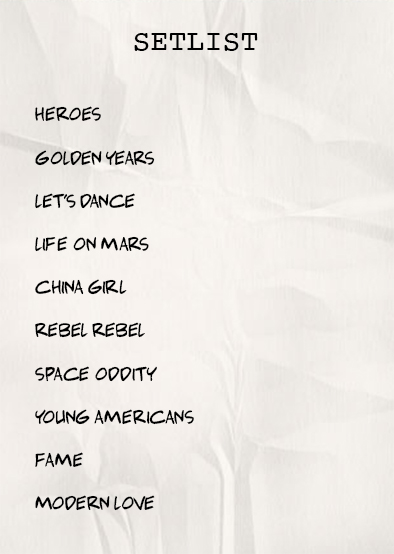 We'll also hear classic live sets by:


Joe Walsh
Recorded live in Dallas, TX, on July 11, 1981

Billy Squier
Recorded live in Santa Monica, CA, on November 20, 1981
Bruce Springsteen & The E Street Band
Recorded live in Sunrise, FL, on April 29, 2014