March 1-7, 2021

The Rolling Stones
Hampton Coliseum, Hampton, VA, December 18, 1981
On this broadcast of Live in Concert, we're going back to The Rolling Stones' 1981 American Tour, in support of their "Tattoo You" album.
This concert made history as the first live music event to be broadcast on television via pay-per-view. It was also shown in movie theaters, and broadcast on the radio around the world.
It was captured live at the Hampton Coliseum, in Hampton, Virginia, on December 18, 1981. There were a little over 14 thousand fans inside, and millions more across the globe watching.
George Thorogood and the Destroyers opened up the show that night, and we'll also listen to a portion of their landmark set!
Don't miss this historic performance from The Rolling Stones- they're headlining the next Live in Concert.


This week's setlist: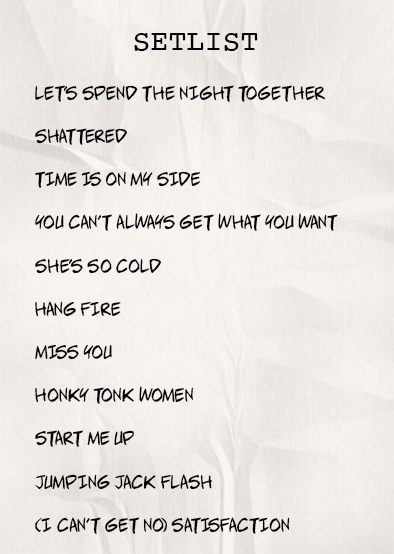 We'll also hear classic live sets by:


George Thorogood & The Destroyers
Recorded live in Hampton, VA, on 12/18/1981

The Cars
Recorded live in Toronto, ON, Canada, on 9/14/1978
REO Speedwagon
Recorded live in Walker, MN, on 7/16/2010