March 8-14, 2021

Bryan Adams
Rock Werchter Festival, Werchter, Belgium, July 3, 1988
The Rock Werchter* Festival has been going on since 1977 in Werchter, Belgium, a small town about 25 miles northeast of Brussels.
Over the years, they've brought in huge names like U2, Pink Floyd, The Who, and Metallica. On this broadcast of Live in Concert, we're going back to the 1988 Rock Werchter* Festival and we'll listen to a classic live performance from Bryan Adams.
It was pouring rain, yet his diehard fans absorbed it, and loved every minute!
Don't miss this legendary performance by Canadian Music Hall of Famer Bryan Adams! He's headlining Live in Concert.


This week's setlist: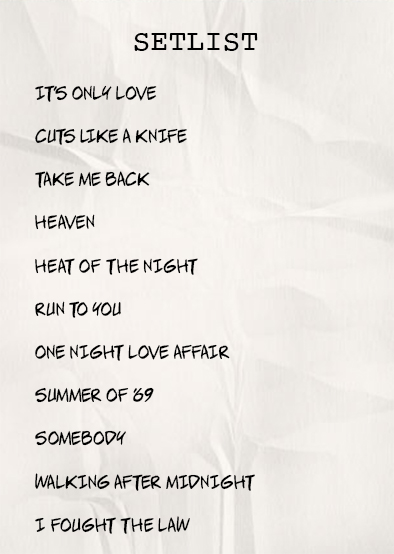 We'll also hear classic live sets by:


Roger Hodgson
Recorded live in Montreal, Quebec, Canada, on 6/6/2006

Rod Stewart
Recorded live in Los Angeles, CA, on 6/21/1979
Paul McCartney & Wings
Recorded live in San Francisco, CA, on 6/14/1976