May 31 - June 6, 2021

U2
Foro Sol (Sun Forum), Mexico City, Mexico, December 3, 1997
Everything U2 did during their 1997 "Popmart" tour was on an enormous scale.
There was the 100 foot golden arch. An LED video board that was 165 feet across. Even a giant mirror-ball lemon!
On stage, the band also sounded big!
On the next Live in Concert, we'll go back and listen to a legendary performance from that "Popmart" tour- it was captured live at the Sun Forum in Mexico City on December 3rd, 1997.
Don't miss U2- they're headlining the next Live in Concert!


This week's setlist: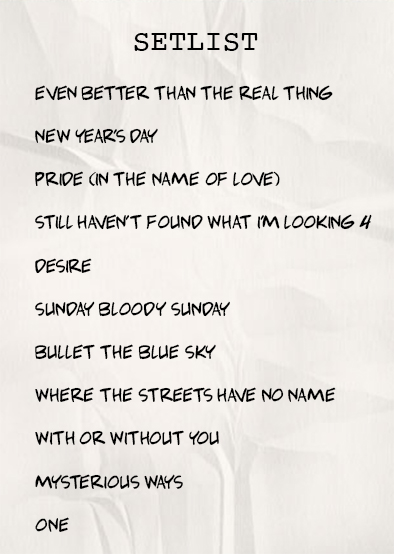 We'll also hear classic live sets by:


The Who
Recorded live in Flushing, NY, on 10/13/1982

Heart
Recorded live in Washington, D.C., on 12/2/2012
Styx
Recorded live in Las Vegas, NV, on 7/25/2014