July 19-25, 2021

The Who
Hollywood Bowl, Los Angeles, CA, November 4, 2006
After all the years, all the performances, the accolades, the deaths, the lore of brutal fights and miraculous reconcilations, and the music...yes, the music...what else is there to say? These Rock and Roll Hall of Famers just keep going.
On this broadcast of Live in Concert, we'll bring you a legendary performance that was captured live on November 4, 2006, at The Hollywood Bowl in Los Angeles, California. It was just 5 days after The Who released their first album of new material, "Endless Wire," in over 23 years.
Los Angeles is a special place for The Who, and their performance had a little extra oomph on this night. We're sure you'll enjoy this one, and all the classics!
Don't miss rock legends, The Who! They're headlining Live in Concert.

This week's setlist: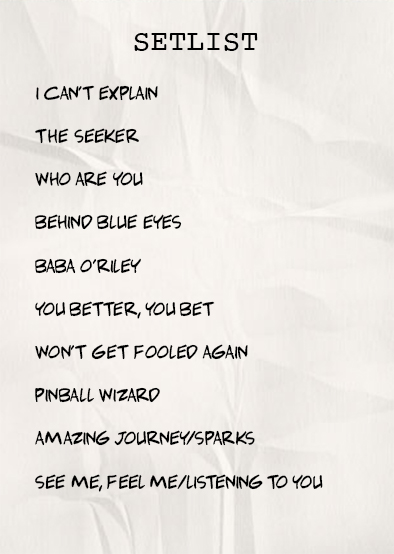 We'll also hear classic live sets by:


Peter Gabriel
Recorded live in Dallas, TX, on 6/3/2003

Billy Idol
Recorded live in Uniondale, NY, on 9/8/1984
U2
Recorded live in Morrison, CO, on June 5, 1983