August 30 - September 5, 2021

Supertramp
The Pavilion, Paris, France, December 1, 1979
After releasing the landmark album, "Breakfast in America" in March of 1979,  Supertramp went out on tour and played to massive crowds.
During that tour, on November 29th, they kicked off a four night stand at The Pavilion in Paris, France. It was on that opening night that they recorded their now famous live album, "Paris."
On this broadcast of Live in Concert, we'll hear the show they played 2 nights later, on December 1st, 1979. It was an equally impressive, legendary performance.
Don't miss Supertramp! They're headlining the next Live in Concert

This week's setlist: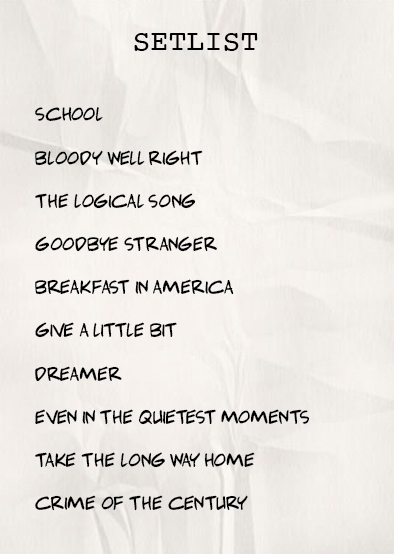 We'll also hear classic live sets by:


Aerosmith
Recorded live in Castle Donington, England, on 6/15/2014

The Pretenders
Recorded live in London, England, on 7/15/2009
Toto
Recorded live in Amsterdam, The Netherlands, on 2/17/2003