September 6-12, 2021

Lynyrd Skynyrd
Capitol Theatre, Cardiff, Wales, United Kingdom, November 4, 1975
We're going back to Lynyrd Skynyrd's 1975 world tour.
Punk Rock was dominating the music scene in Europe, but Skynyrd was one of the few Southern Rock bands that were able to break through. Their brand of southern rock resonated with European audiences- even with guys with blue hair and mohawks!
We'll listen to their November 4th, 1975 concert at the Capitol Theatre in Cardiff, Wales, in the U.K.
Don't miss this legendary performance by the classic lineup of Lynyrd Skynyrd! They're headlining this weekend's Live in Concert!


This week's setlist: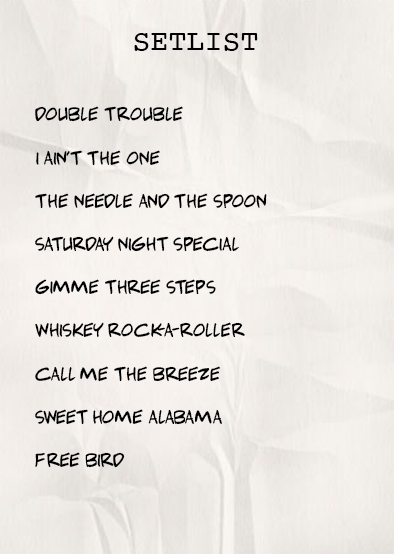 We'll also hear classic live sets by:


Foreigner
Recorded live in Buffalo, NY, on 10/26/1979

Deep Purple
Recorded live in Rome, Italy, 7/22/2013
George Thorogood
Recorded live in Cambridge, MA, on 5/10/1979