September 20-26, 2021

Billy Joel
Shea Stadium, Flushing, NY, July 18, 2008
The New York Mets spent the better part of 45 years at Shea Stadium in New York. But it wasn't just the Mets. The New York Jets and Giants played football there, and there were legendary concerts by everyone from The Who to the Beatles.
When the decision was made to build a new stadium to replace the aging Shea, the only remaining question was who would get the honor of playing the last concert?
Billy Joel is a New York icon, and he gladly accepted the invitation. In fact, he brought along some famous friends to join him on stage, including Tony Bennett, Garth Brooks, John Mellencamp, Roger Daltrey, and Paul McCartney.
Before progress demanded its destruction, history had one last night at Shea Stadium. On July 18th, 2008, Billy Joel and friends sent the old lady out in style, and we'll hear that legendary performance! Don't miss Billy Joel- he's headlining this broadcast of Live in Concert!


This week's setlist: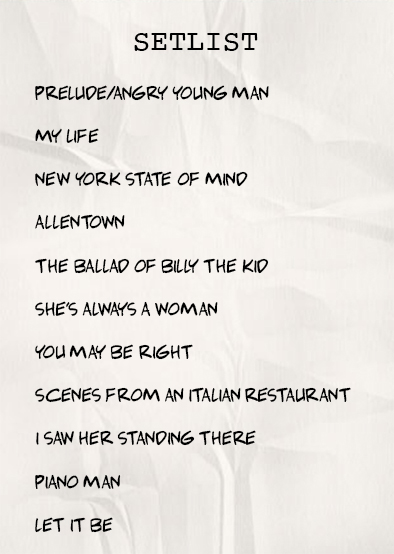 We'll also hear classic live sets by:


Chicago
Recorded live in Chicago, IL, on 7/10/2010

Steely Dan
Recorded live in Phoenix, AZ, on 9/18/1994
Journey
Recorded live in Tokyo, Japan, on 3/2/1983