August 1-7, 2022

Bryan Adams
Wembley Stadium, London, England, July 27, 1996
Have you ever had to get up in front of a crowd? Maybe you found it terrifying to have the attention of 30 people, 40, 50? Maybe even 100?
On July 27, 1996, Bryan Adams took the stage in front of more than 70,000 fans at a sold-out Wembley Stadium in London, England!
On this broadcast of Live in Concert, we'll go back to Adams' "18 'Til I Die" tour, and listen to this legendary performance.
Don't miss this significant milestone in Bryan Adams' career- he's headlining Live in Concert!


This week's setlist: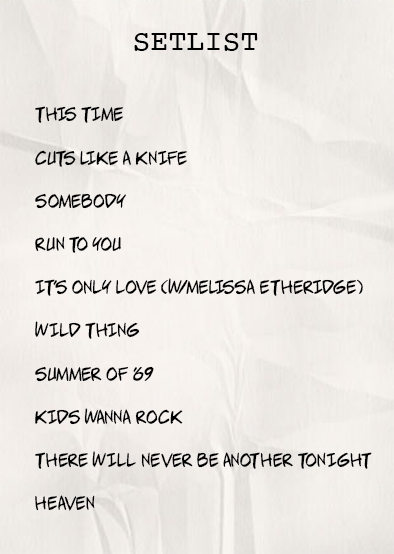 We'll also hear classic live sets by:


Jackson Browne
Recorded live in Denver, CO, on 11/14/2012

Crowded House
Recorded live in Vienna, VA, on 7/26/2010
Blondie
Recorded live in New York, NY, on 2/23/1999