August 15-21, 2022

Tom Petty and the Heartbreakers
University of North Carolina, Chapel Hill, NC, September 13, 1989
1989 was a significant time in Tom Petty's career. His "Full Moon Fever" album was skyrocketing up the album charts, and his fanbase was exploding. His collaboration with ELO frontman and producer-extraordinaire Jeff Lynne was a smashing success. Petty was more popular than ever.
On this broadcast of Live in Concert, we're going back to Tom Petty and the Heartbreaker's "Strange Behavior" tour. Despite "Full Moon Fever" being credited as a solo Tom Petty album, the entire band participated in the tour.
We'll listen to their legendary performance captured live on September 13, 1989, at the Dean E. Smith Activities Center on the campus of the University of North Carolina, in Chapel Hill, North Carolina.
It was an exciting time for team Petty, and this performance really set the standard for years to come. Don't miss Tom Petty and the Heartbreakers- they're headlining Live in Concert!


This week's setlist: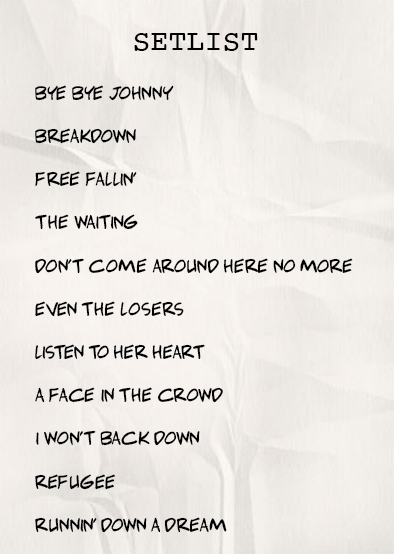 We'll also hear classic live sets by:


Foreigner
Recorded live in Tokyo, Japan, on 8/10/1985

Foghat
Recorded live in Philadelphia, PA, on 12/18/1976
Def Leppard
Recorded live in Denver, CO, on 2/12/1988