December 19-25, 2022

Eric Clapton
Montreux Casino, Montreux, Switzerland, July 10, 1986
When Eric Clapton headlined the 1986 Montreux Jazz Festival, he brought along good friend Phil Collins to play drums.
The result was a legendary performance that we're thrilled to bring you on this broadcast of Live in Concert.
It was captured live at the rebuilt Montreux Casino, in Montreux, Switzerland, on July 10, 1986. It stands out as one of the crown jewels of the festival's long and impressive history.
Don't miss guitar legend Eric Clapton! He's headlining Live in Concert!


This week's setlist: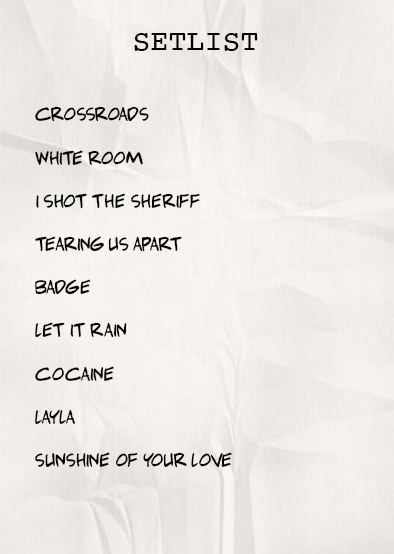 We'll also hear classic live sets by:


Eddie Money
Recorded live in Annapolis, MD, on 11/30/2011

Jethro Tull
Recorded live in Montreux, Switzerland, on 7/4/2003
The Pretenders
Recorded live in London, England, on 5/1/1995