January 16-22, 2023

The Who
Shea Stadium, Flushing, NY, October 12, 1982
The Who is taking some well deserved time off now, but Roger Daltrey is keeping busy. You can catch him live on the Rock Legends cruise, leaving Fort Lauderdale, Florida on February 13, 2023.
The Who will be playing a mini-tour this summer in Europe. And they're doing it with the backing of a live orchestra! It'll be their first concerts in Europe in over 7 years.
On this broadcast of Live in Concert, we'll listen to a legendary performance from what was being called The Who's "Farewell Tour." It was captured live at Shea Stadium in New York on October 12th, 1982.
Obviously, it wasn't goodbye, but at the time fans were desperate to see The Who play live one final time.
Don't miss Rock and Roll Hall of Famers, The Who! They're headlining the next Live in Concert!


This week's setlist: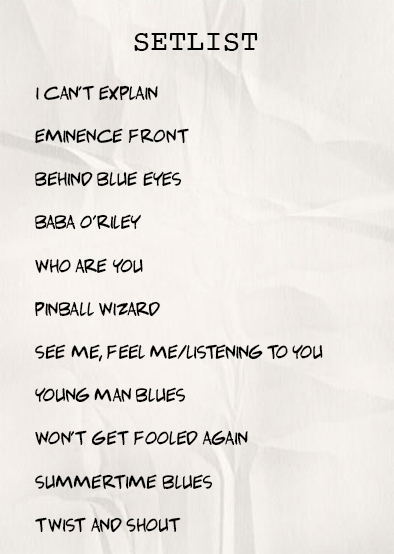 We'll also hear classic live sets by:


Santana
Recorded live in Las Vegas, NV, on 3/21/2016

Aerosmith
Recorded live in Seattle, WA, on 10/22/1997
Def Leppard
Recorded live in Las Vegas, NV, on 8/31/2009