March 27 - April 2, 2023

The Eagles
Capital Centre, Landover, MD, March 21, 1977
The Eagles are wrapping up their "2023 Hotel California" tour on April 8th in Baltimore.
Click here for all the details of the tour!
On this broadcast of Live in Concert, we're taking you back to their original "Hotel California" tour.
We'll listen to a legendary performance captured live at the Capital Centre in Landover, Maryland, just outside of Washington, DC. It was March 21st, 1977.
Don't miss the classic lineup of The Eagles- they're headlining the next Live in Concert!


This week's setlist: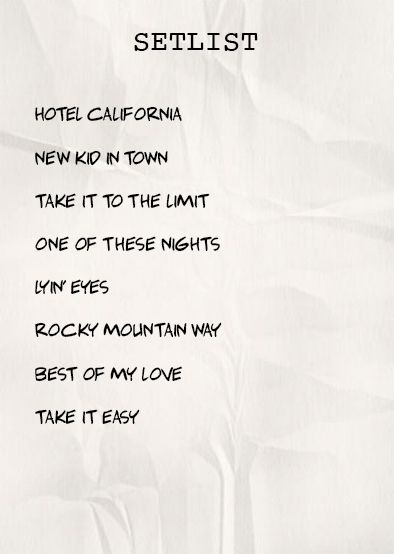 We'll also hear classic live sets by:


Bryan Adams
Recorded live in Tokyo, Japan, on 6/16/2000

Lindsey Buckingham
Recorded live in Fort Worth, TX, on 1/27/2007
Daryl Hall & John Oates
Recorded live in London, England, on 3/11/1984