April 3-9, 2023

Bruce Springsteen & The E Street Band
The Roxy, West Hollywood, CA, July 7, 1978
Bruce Springsteen and the E Street Band have performed thousands of concerts. Are you ready to listen to what many consider their very best?!
On this broadcast of Live in Concert, we're taking you back to the critically acclaimed 1978 "Darkness" tour. It was this tour, full of high intensity, energetic concerts, that laid the groundwork for Springsteen's incredible success in the years to come. And when fans of The Boss are asked to pick out one specific show that stands above all the rest, most point to this legendary performance at The Roxy, in West Hollywood, California. It was captured live on July 7th, 1978.
Don't miss this epic performance by Bruce Springsteen and the E Street Band- they're headlining Live in Concert!


This week's setlist: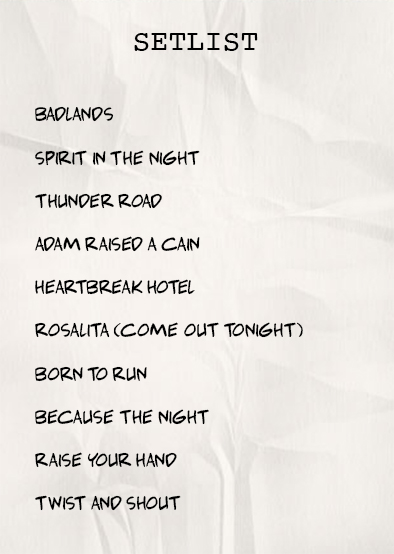 We'll also hear classic live sets by:


Cheap Trick
Recorded live in Tokyo, Japan, on 4/28/1978

Heart
Recorded live in Worcester, MA, on 11/28/1990
Grand Funk Railroad
Recorded live in Auburn Hills, MI, on 4/20/1997